What They Had, Elizabeth Chomko's indie drama about a daughter dealing with her mother's Alzheimer's, premiered at Sundance Film Festival in early 2018. Variety's review praised the film's ability to bring considerable humor to a grim subject, adding that it "doesn't go for stylistic elements that might distract from that conceit. Its packaging is handsome but not showy, with Roberto Schaefer's widescreen lensing and other tech/design contributions all discreetly polished."
Sometimes the best cinematography is that which is understated, but perfectly tuned to its story and characters. Schaefer made his choices based on a script built from Chomko's personal experience, working with a fine cast including Hilary Swank, Michael Shannon, Robert Forster and Blythe Danner. Chomko comes from the world of theater, and was making her film directing debut. Schaefer knew that translating the sweetness, compassion and humanity of the tale to the screen would require a delicate touch.
"Elizabeth said that she really wanted it to feel warm, like a memory," says Schaefer. "She wanted to keep it timeless and authentic – it's not a period film. There are many ways to interpret that, but her vision was something that feels a little soft, yet rich, and not like a Hallmark movie. I suggested that we look at the differences between spherical and anamorphic."
Schaefer consulted with Vantage Film, and along with Chomko, decided on Hawk C‑Series Anamorphics. The very first lens line produced by Vantage Film almost 25 years ago, the C‑Series line established Vantage's reputation for lenses with top-notch consistency and durability. C‑Series glass delivers a distinctive look that is slightly forgiving, with a very natural feel and somewhat aberrational in certain situations.
"We looked at the tests, and Elizabeth really loved the way the way the C‑Series looked," says Schaefer. "They have a lovely softness, yet they are still sharp and still anamorphic. They fall off on the edges and are a little dreamy-looking. They bring a bigger feel to the images. She said that this look fit her idea of a memory unfolding. Vantage worked with us on the budget, and shipped two sets from Weiden through Daufenbach Camera. We shot the whole film on them – they were great."
The subtleties that Schaefer and Chomko envisioned would have to be achieved within a tight, Tier One budget and schedule, making efficiency essential. The production was mounted in Chicago in March of 2017. About 70% of the shoot was done on practical interiors. In many cases, Chomko wanted to shoot in the actual places where her family's real-life experience had unfolded, but the budget forced compromises. Lighting was often done with LED LiteMats. The script called for wintry conditions, but the weather was relatively warm and dry so all the driving shots on the film, including a long car ride into the city from O'Hare airport, were shot against green screen in a single night. And a scene in a church took advantage of an existing programmable lighting system that hung in the apse.
Still, Schaefer was able to lend sweep and scale to the imagery through the use of the widescreen anamorphic format.
"We designed mostly composed, classical moves," he says. "Despite the schedule, we did everything in a very thoughtful manner, and told the story using the frame and the lenses to give the audience a sense of the characters' experience. The widescreen frame worked well with shots of multiple characters. I was very happy with the look of the lenses – they really are beautiful."
The cameras were Arri Alexa Minis, which helped in the tighter locations. Schaefer, who operated the A camera, prefers the balance of a full-sized Alexa XT for handheld situations, but those were rare on this project. The 4:3 sensor combines perfectly with the 2x anamorphic squeeze. An eighth or quarter Tiffen Black Satin filter was used throughout to take off the digital edge. The file format was ProRes 4444 Log C.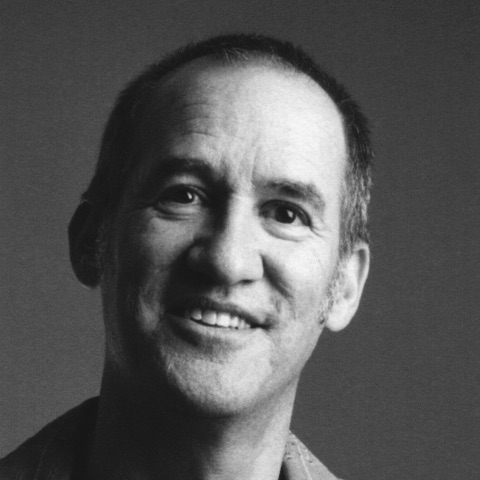 Cinematographer Roberto Schaefer, ASC, AIC
Schaefer's previous credits include Monster's Ball, The Kite Runner, Quantum of Solace, The Paperboy, The Red Sea Diving Resort, andMachine Gun Preacher. The latter film was shot with Hawk V‑Lite16 1.3x anamorphic lenses and 16mm film. He serves on the board of the American Society of Cinematographers, and is a member of Cinematography Executive Board of the Academy of Motion Picture Arts & Sciences.
"I'm one of Vantage's biggest supporters," Schaefer says. "I'm looking forward to more opportunities to use their lenses."
What They Had was released in October 2018 by Bleecker Street Pictures, with support from the American Association of Retired Persons, just in time for Alzheimer's Awareness Month in November.
Images: IMDB, Roberto Schaefer