The Walking Dead hit television screens in 2010. Based on a comic book and developed by Oscar-nominated writer-director Frank Darabont, the series rode the wave of interest in zombies to great success. Fans insist, however, that the show is not really about zombies per se, but rather about the human characters who try to survive. Initially shot on film in the Super 16 gauge, mostly in the Atlanta, Georgia area, the series earned critical acclaim and cultural cachet.
Now, AMC has debuted Fear the Walking Dead, a prequel and companion series set in Los Angeles. Season 1 consists of a pilot, shot in the LA area and five episodes, shot mostly in and around Vancouver, British Columbia, with some vital exteriors in LA. Fifteen more episodes – shot by cinematographer Michael McDonough, ASC, BSC – comprise season 2.
McDonough says that in his initial discussions with the show's creators, the emphasis on character was intriguing.
"Fear the Walking Dead is a family drama about getting dropped into an apocalypse," he says. "They don't know what it is at first. The real focus and interest of the show is the way these characters deal with that."
McDonough's experience on films like Winter's Bone and Starred Up prepared him well. His sensibility clicked with that of show runner Dave Erickson and Adam Davidson, who directed the pilot and three of episodes of season 1. The still photography of Todd Hido was one of many references they used to spur ideas.
"Adam and I both really empathize with the sense of dark and light in Todd Hido's work, and the way he presents his characters," says McDonough. "That was one of the first steps to creating the look."
Another important goal was creating a visual signature that was distinct from that of The Walking Dead. "We very much wanted to set ourselves apart from the mother show, which had a dirtier, Super 16 look and was often shot in the countryside," McDonough says. "We wanted a very urban look, with intense colors and a strong graphic sense."
At that point, almost everything that AMC produced was shot on film. McDonough performed a series of tests with Super 16 and 35 mm film, and ARRI ALEXA in both spherical and anamorphic lenses. "We all came away agreeing that ALEXA with anamorphic was getting us exactly what we wanted," says the cinematographer.
McDonough says that coming up, his generation was always trying to take digital and manipulate it in ways that produced cinematic imagery – a more difficult task given the technology of that time. On Winter's Bone, he followed advice from Ozzie Morris, BSC and Sol Negrin, ASC and used a stocking in front of the lens to lend an earthy texture. More recently, he shot the feature film Sunset Song using 65 mm film on exteriors and ALEXA anamorphic for interiors, mediating between the two formats by using Tiffen Pearlescent and Satin filters.
"Coming into Fear the Walking Dead, I planned to use those filters when necessary to soften the image, especially with female cast," he says. "We also wanted to play a lot with flares. It's a deliberate use of the anamorphic format. There are an awful lot of light sources in the frame, and it's there to kind of mess up the frame and make it feel a little more captured – a little bit more like real life. The operators try to always be a little late, and never ahead of the characters. We wanted to put the audience inside what's going on, and to sense what the characters sense. Here and there we're grabbing focus. For all of those reasons, I pushed quite hard to work with anamorphic."
McDonough had worked with older anamorphic glass previously, but he was looking for lenses that would deliver a vintage feel, but in a modern housing with mechanics that were camera assistant-friendly. Hawk Vintage 74 lenses from Vantage Film fit the bill perfectly. The Vintage 74s, which are new lenses designed and manufactured to deliver the idiosyncratic optical characteristics of older glass, allowed him to back off on the filtration, depending on the situation.
The pilot was shot in 2.40:1 aspect ratio, and the other episodes are framed in a 16:9 extraction. "It's worth it, for everything that anamorphic gives you," he says. "The drop-off, the focus, the beautiful bokeh and flares. I look at the image and I feel it's cinematic, even in 16:9. The Vintage 74s give me what I'm looking for in terms of softness and flares. They focus the intensity in the center of the frame and there's that certain fall-off at the edges. I find anamorphic very much like human vision – there's almost a sense of peripheral vision within the frame."
Vantage Film provided McDonough and his crew with a full set of Vintage 74 anamorphic primes and a Hawk zoom. When the company completed work on a long zoom to fill out the Vintage 74 line, they hand-delivered it to McDonough, who used it for the rest of the season.
"Vantage really went above and beyond," says McDonough. "The CEO, Peter Märtin, came to the set himself."
Optics are important to any cinematographer. But with today's digital cameras, the choice of lenses is even more crucial, McDonough says.
"Lenses have always been one of the two or three things you could manipulate to influence the look of anything," he says. "With the uniformity coming from digital sensors, the glass is the thing that is helping to set things apart. It makes it easier to craft a look by careful choices in glass. With film stock coming off the table, that's the area where you can really craft the look. Post is of course also a major aspect, but it starts with the lenses."
After its debut in late summer 2015, Fear the Walking Dead delivered the highest-rated first season of any series in cable history. After shooting the second season, McDonough moved on to the series Bosch, and is currently finishing a feature film entitled My Abandonment.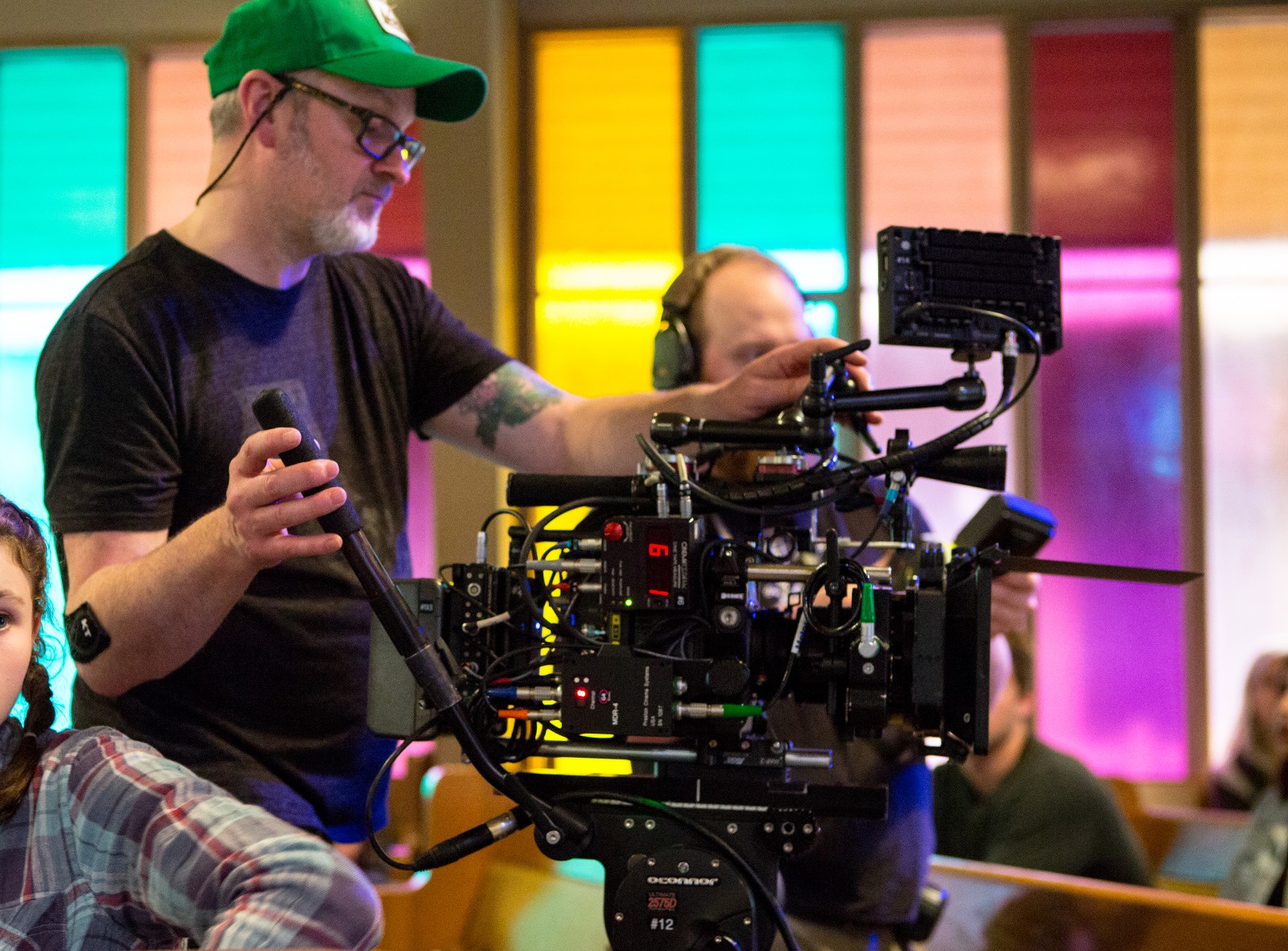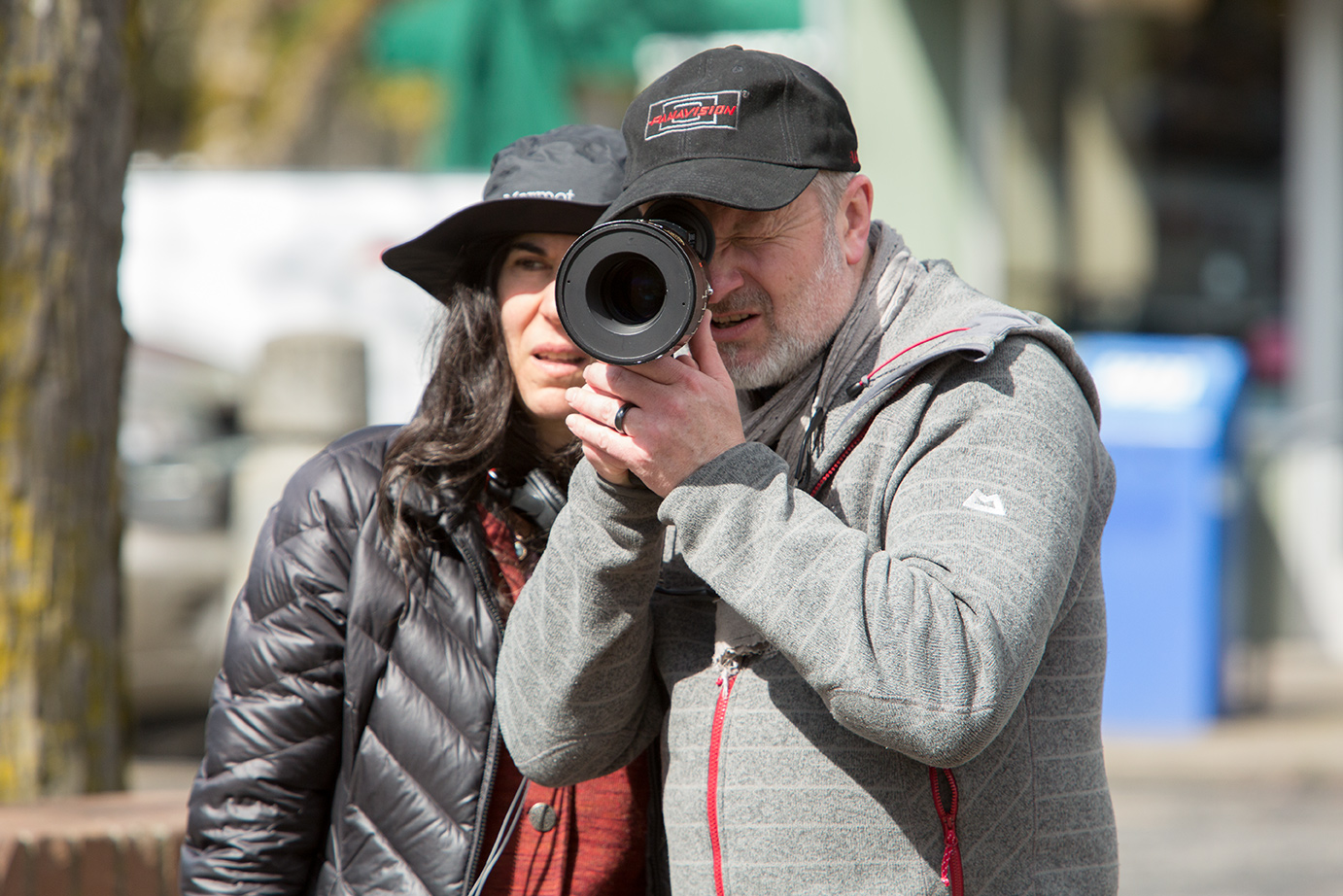 All images by Scott Green