Independence Day: Resurgence is the follow-up to Roland Emmerich's memorable 1996 blockbuster Independence Day, a film that has taken its place in pop culture. The new chapter once again pits humans against the invasion of a technologically advanced alien horde. The cast includes Liam Hemsworth, Charlotte Gainsbourg, Vivica Fox and Bill Pullman.
            Emmerich and director of photography Markus Förderer first combined their talents on Stonewall, the director's previous film. The duo looked at very extensive lens tests and decided to shoot with a prototype Red Epic Dragon in combination with a range of Hawk lenses from Vantage Film, switching up varieties to delineate various time periods called for in the script. For scenes that take place in the main character's hometown, Förderer chose Hawk Vintage 74 lens to lend the imagery a lower contrast feel. In New York City, he used Hawk V‑Lites and Hawk front anamorphic zooms including the 45-90 mm model to achieve a feeling that was crisper, yet still in harmony with the hometown scenes.
            When it came to Independence Day: Resurgence, a big-budget, effects-heavy blockbuster, the filmmakers had to adapt almost every aspect of their approach. But after careful consideration, they decided to stay with the Red Dragon/Hawk anamorphics combination.
            "Roland switched to spherical a long time ago because he loves zooms," says Förderer. "He loves to work fast. We don't want to change lenses all the time. But now Hawk's Front Anamorphic Zooms allow us to have the speed of the zoom along with the true anamorphic characteristics. The visual effects people tried to push us towards spherical, but Roland wouldn't allow any discussion. When he saw the way these lenses render skin and skin tones, that was it."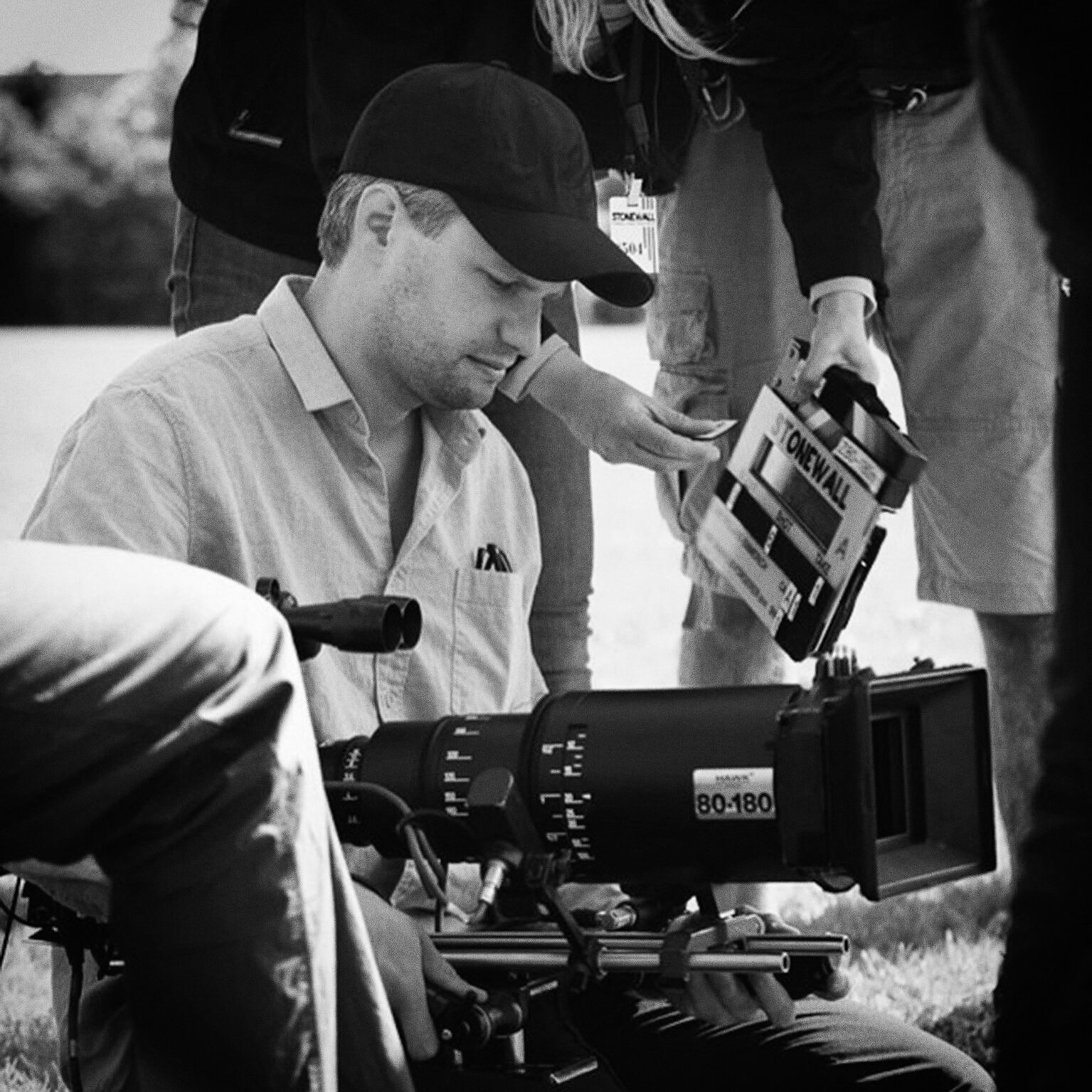 However, digital acquisition and post made it possible for Förderer and Emmerich to vary the degree of anamorphic squeeze based on the scene. Some sets would benefit from the linearity of spherical lenses, and others – spaceship interiors, for example – looked more organic with curvature and subtle personality added by wide anamorphics. Emmerich and Förderer could choose the right lens in each case.
Tighter shots with faces were always done with the Hawk anamorphics delivering a 2x squeeze. Some wider shots and some blue screen shots, were done with spherical lenses, in part due to their higher resolution and sharpness and lack of distortion. In some cases, Förderer went for a hybrid look, using the Hawk 1.3x anamorphics, which apply a gentler squeeze. And the filmmakers liked the characteristics of the 1.3x lenses so much that they asked the visual effects team to map out some of their signature characteristics so they could be applied to scenes shot with spherical lenses. In post or by visual effects, almost all the spherical shots were treated to some degree to match the chromatic aberration and other distortions inherent to 'Scope lenses.
            Flare is an important characteristic of lenses, especially in anamorphic, and Förderer has studied it thoroughly. A few years back he made tests with 44 different lenses, moving the camera on a motion control head, controlling light into the lens, and shooting against black. He says that recreating authentic flare using post techniques is very difficult, though it is possible depending on the shot. But he prefers the organic flare that occurs when light hits a lens.
            Another game-changing aspect of digital capture combined with Hawk anamorphics allows Förderer to break the longstanding rule of thumb that forbids shooting wide open.
            "Normally, there's not sufficient resolution when you're shooting wide open with anamorphic lenses," he says. "That's especially true with film. But on the Red Weapon, we were shooting at what they call 6K anamorphic, which is scaled down to a 4K master. There's so much resolution that with sharp lenses, it can feel overly sharp. Sometimes you can even see the pixel raster. With soft lenses, you get natural, fine detail without that digital feeling. There's a layer of softness around it that looks different from a filter. I avoid filters and make the f-stop my filter. For certain actors, I open wider for less detail in the skin. It looks way more organic than using a filter, which makes everything soft."
            He adds that since the format is using a 4X3 section of the sensor, some of the softness at the very edges of the image is cropped. "I've tested lower-resolution sensors with very sharp lenses, and I prefer the high resolution sensor with the Hawk glass," he says.
            Roughly 60% of Independence Day: Resurgence was shot with the T 2.8 Hawk Front Anamorphic Zooms. Förderer says that the front anamorphic design of the Hawk zooms is important to him. Previous anamorphic zooms lacked true anamorphic flavor of prime 'Scope lenses in part because they were designed and built with the anamorphic element at the back end, behind the spherical elements. This adaptation was necessary because of the large size of zoom lenses. But the spherical taking lens meant giving up the unique traits of anamorphic primes. Hawk Front Anamorphic Zoom Lenses place the anamorphic element in front of the spherical elements and solve the size puzzles with other technical innovations. The resulting image incorporates all the anamorphic blur, shallow depth of field, elliptical highlights, streaks and flares, geometric curvature and barrel distortion, and distinct planes of focus of anamorphic primes – all the reasons filmmakers shoot 'Scope.
            "The Front Anamorphic Zooms give me a totally different look and bokeh," says Förderer. "The rear anamorphic designs look spherical, in a way. You end up with something that looks like a mix of spherical and anamorphic."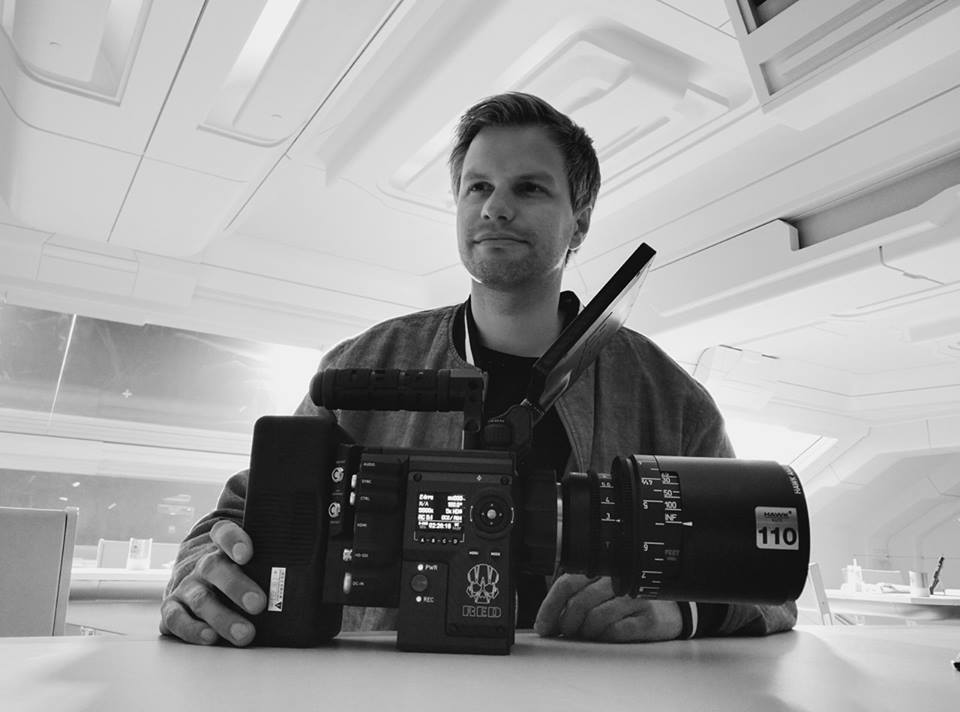 Förderer created a single, very precise show LUT that was applied to the image on the set. He prefers to maintain complete control over the image. He used LED light extensively on the shoot, which allowed him to adjust color temperatures on the fly, on the set, rather than trying to adjust in the DI.
            "We shot with one look, and we love it," he says. "Roland loves it and the studio does, too. It's very contrasty and it looks filmic. I think it's the best of Kodak film stock and the Red Dragon together. When I get to the DI, it's easier to maintain what I captured. If you're not careful, it's easy to lose that filmic characteristic in the DI."
            Controlling the look at the moment of photography is a philosophy that extends to the lenses, too.
            "That's one more reason I love shooting with anamorphic lenses," Förderer says. "I'm capturing a great look right away. I know I'm getting the right result as early as possible. I don't have to rely on postproduction to create the look.
            "At the same time, I'm looking forward to shooting spherical again at some point, on the right project," he says. "But right now, when I see a spherical image, something looks wrong to me!"
            Independence Day: Resurgence is planned for a June 2016 release.