Low Down is an indie feature film about jazz, talent, addiction and dissolution told from the point of view of a musician's daughter. It's a true story dramatized, with a cast that features Elle Fanning, Glenn Close and John Hawkes. Hawkes portrays pianist Joe Albany and Fanning plays his daughter, Amy Jo, whose memoir, "Low Down: Junk, Jazz, and Other Fairy Tales from Childhood," forms the basis of the script. The tale plays out mostly in the 1960s and '70s jazz scene in Los Angeles.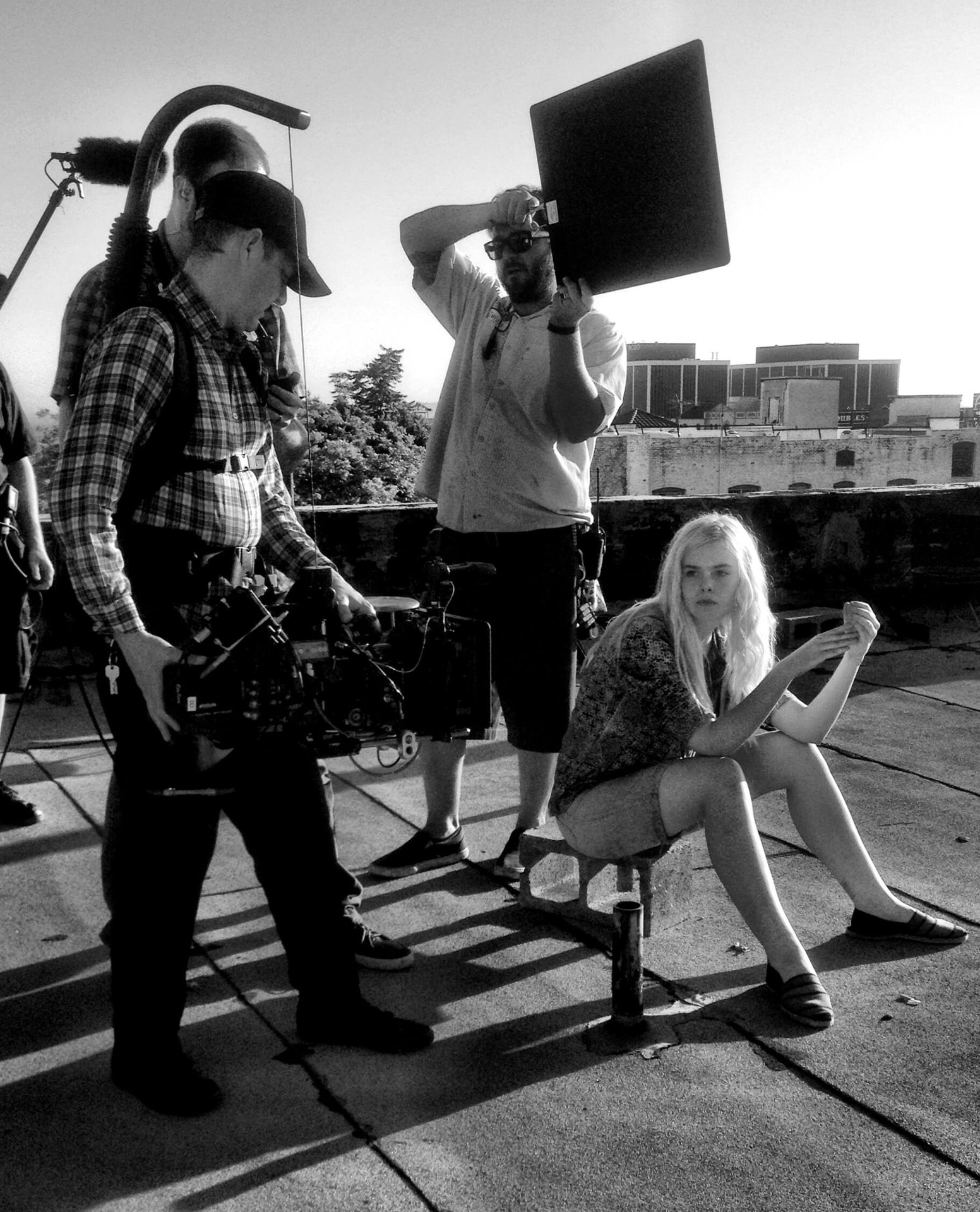 Director Jeff Preiss brought a strong visual sensibility to the project – his resume as a cinematographer includes Let's Get Lost, a memorable black & white Super 16 documentary directed by fashion photographer and filmmaker Bruce Weber that portrays another jazz tragedy, that of trumpeter Chet Baker. That film was nominated for an Oscar in the documentary feature category.
For Low Down, Preiss teamed with cinematographer Christopher Blauvelt. It proved to be a great combination – Blauvelt took home the 2014 Sundance Film Festival Excellence in Cinematography Award for Low Down. "Amy Jo is an incredible person, and a beautiful human being, and we all wanted to do her story justice," says Blauvelt.
Blauvelt is a third-generation filmmaker who earlier in his career worked as an assistant under the tutelage of the late Harris Savides, ASC on films for Gus Van Sant, Noah Baumbach and David Fincher. As a cinematographer, Blauvelt's indie cred is impressive. His credits include Meek's Cutoff and Night Moves with director Kelly Reichardt, Nobody Walks with director Ry-Russo Young, The Bling Ring with Sofia Coppola, Max Rose with Daniel Noah, and The Disappearance of Eleanor Rigby with Ned Benson. I am Michael, his most recent effort, screened at Sundance 2015, with positive reviews.
Recalling the visual strategy for Low Down, Blauvelt says, "The film wanted to have the most authentic look for the time possible. I was blown away by Let's Get Lost – by the film and its gritty aesthetic. We talked about using film to enhance the texture and give the images a quality that would have the heart of the period like Let's Get Lost, Low Down would be filmed with Super 16 cameras. But instead of spherical format, Blauvelt opted to work with Super 16 anamorphic, a format which is made possible by the acuity of modern film stocks and by Vantage Film's Hawk V‑Lite 1.3x anamorphic lenses. 1.3x anamorphic squeezes a widescreen 2.4:1 image onto the 15X9 Super 16 frame. Standard 35 mm anamorphic requires lenses with a 2x squeeze, and filmmakers say that the more subtle 1.3x squeeze delivers widescreen sweep with gentler anamorphic characteristics.
Other recent examples of films shot in the Super 16 anamorphic format include '71, which earned Yann Damange best director honors at the British Independent Film Awards, and Theeb, which took the top prize in the Director's Debut competition at the 2014 Camerimage festival in Poland. Like Low Down, those films were photographed with 1.3x Hawk Anamorphic lenses on 16mm.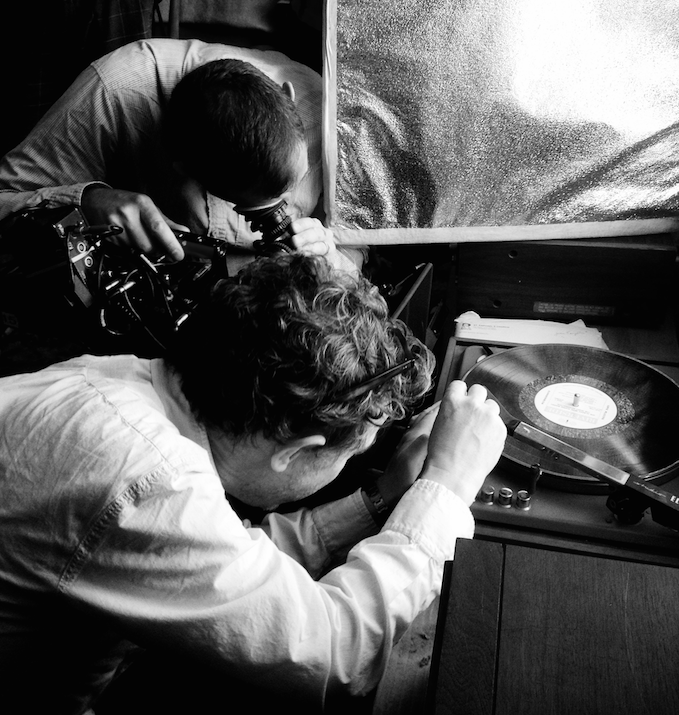 Super 16 anamorphic delivers cinematic quality and significant cost savings in camera rental, film stock and lab costs – in some cases, less than half that of 4-perf 35 mm, according to Cinelab in London. But Blauvelt says it was chosen in the case of Low Down for mainly aesthetic reasons. "We chose Super 16mm anamorphic because of its beautiful curvature and focus fall-off," says Blauvelt. "We wanted the camera to be close to Amy Jo, to create an intimacy with her and the things she's going through. So the attributes of anamorphic helped to intensify the focus on our girl, and let the world around her become a tragic but beautiful surrounding. And it helped us enhance the period look of the film – we wanted to avoid the extreme horizontal flares and flashy looks you can get with standard anamorphic."
A condemned building in the MacArthur Park neighborhood of Los Angeles was the site of an important set, that of Amy Jo's apartment. Sets were lit with a bare minimum of equipment to facilitate 360-degree shooting. Much of the rest was filmed in and around Hollywood, where Amy Jo Albany actually lived. The shoot lasted 24 days. "The goal was to make it feel as real-life as possible," says Blauvelt. "Our strategy was to shoot everything handheld to embrace the imperfections and to capture off-the-cuff moments. The camera movement needed to have a grace and an energy, without becoming a distraction. The lighting approach was always to stay true to the environment and or augment the existing sources. Whether it a window or a practical lamp, we were always making an effort to ensure the lighting is motivated by reality."
The camera was an ARRI 416. Day interiors and exteriors were shot on KODAK VISION3 250D Color Negative Film 7207, and night interiors and exteriors were shot on KODAK VISION3 500T Color Negative Film 7219. "I like the way these film stocks complement each other, and the look you get when you're living in the toe of the film," says Blauvelt. "It's amazing when you're 2 or 3 stops under and using the latitude to keep an image on the neg."
The film was processed at Fotokem in Burbank, and Cinelicious in Los Angeles did the film scans and dailies. The final DI was done at Technicolor New York with colorist Tim Stipan. "It was so much fun using the 1.3x anamorphic format," says Blauvelt. "I'm always grateful to get the chance to do Super 16. When you're sitting in the theater and looking at the beautiful fall-off of the lenses, and the grain structure of the Super 16, and you love film as much as we do, you have a smile that stays with you. I feel it's important to think about your film as a unique piece of art, and to try and tailor-make your aesthetic to compliment the story you're trying to tell."