When Scott Williams first heard about Vantage Film's Hawk 1.3x anamorphic lenses, he was gearing up for a television pilot. Countering the conventional wisdom that squeeze formats are only suitable for feature film cinematography, Williams felt strongly that the unique personality of anamorphic would be right for the project he was prepping. And the option to go with a more subtle 1.3x squeeze, rather than the standard 2x of traditional anamorphic lenses, sealed the deal.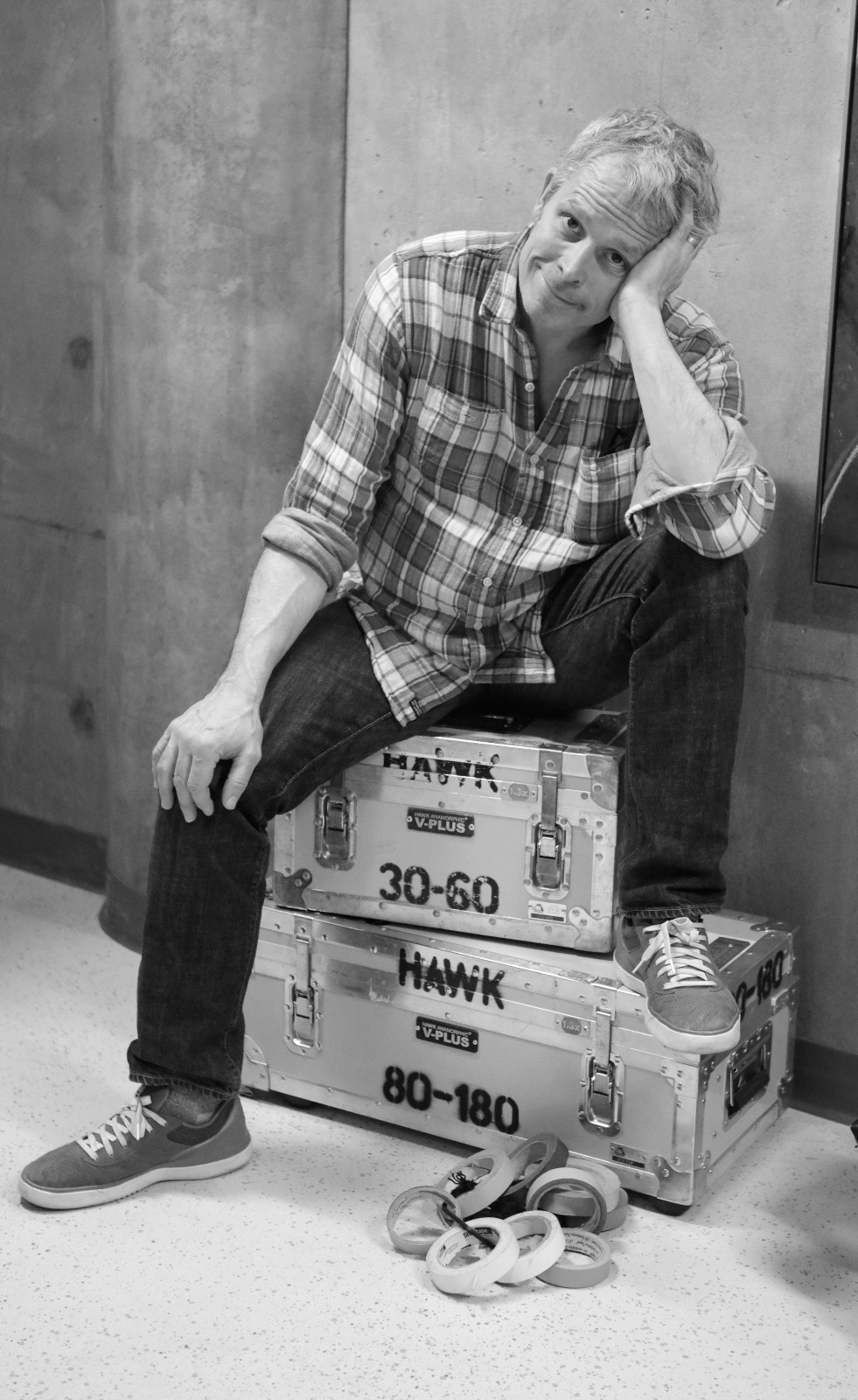 Supported by HAWK
"I came to cinematography from gaffing, so I've always been a lighting guy," says Williams. "Lenses have different qualities, but I've always felt that there's nothing I can't do better with a light or a flag. But these lenses add some magic. I can't tell you why, but it's wonderful. I just found myself looking at that monitor saying, 'Wow. . . that is different.' If you light the faces right and you let the lenses handle the room, you get some amazing imagery."
Subtlety is important to Williams. "I don't want to stand out or be noticed," he says. "That's a big part of my approach. I feel that we're all there in service of the performance. Basically, there's acting, and there's acting support. Never get in the way of or distract from the performance. These 1.3x lenses really add a lot, but they never take over. The slighter squeeze means you get all the good stuff, but it's a little less obvious. The backgrounds are like an impressionist painting, and the way they render faces, and the way the fall-off in focus travels from front to back – it all heightens it visually."
The squeezed image fits almost perfectly onto a 4:3 sensor for 16:9 television release format, and the fact that Williams could record at near-4K resolution appealed to the producers of Girlfriends' Guide to Divorce, the single-camera comedy-drama that was Bravo's first foray into scripted series television. The S-log image is unsqueezed inside the ARRI ALEXA cameras, so there's no need for another step in post. Williams switched to the Hawk glass when he started season two.
"For every television show, before you start, you have to have a conversation about coverage," he says. "We don't have to cover every line onscreen, right? We don't have to cover everything in close-up, right? But the reality in television production is that so many voices come into play between the time something is shot and when it's finished. It only takes one person saying, 'Where's the close-up here?' We end up having to shoot in a more predictable way. That leaves the lighting and technical choices. And that's what is so exciting about these lenses for me – they're a way of adding another whole layer without violating any of the mandates."
Girlfriends' Guide to Divorce is a biting look at first-world problems of relatively rich people in Los Angeles. The show features strong female characters living in a realistic but very privileged world. "We present it in a way that is coherent for the audience, but at the same time, is on some level a take-down of that world," says Williams. "So it has to simultaneously be very real and yet beautiful. That world has to be a little bit glamorous or it doesn't stand up to criticism. Our star is beautiful, but she looks exactly like who she is – an adult woman. She can take any kind of light, and we're not trying to make her look younger than she is.
"The Hawks really helped take it up a notch," he says. "I've seen the same material, more or less, with the two different kinds of glass and it's just head and shoulders better with Hawk lenses. Shooting is a little more complicated at times, but when everyone saw the results, whatever added complexity just melted away. Everyone could see it."
The support of Vantage as a company also means a lot to Williams. "It's wonderful to see science in the service of art," he says. "They have that in spades, and they're great people, too. They really go the extra mile to make things work. In many ways, they reaffirm my belief in the film business. It's a privilege to work with them. Vantage Film's real business is cine lenses, whereas a lot of lens manufacturers, their real business is burning silicon chips. I'm looking forward to trying the Vantage Film Vintage '74 lenses."
Williams and his team finished season two in November of 2015. In April of 2016, Bravo renewed the shot, and Williams is prepping to shoot three six-episode seasons consecutively.